05/12/18
The brain is wired for unity: Zoran Josipovic
13/11/18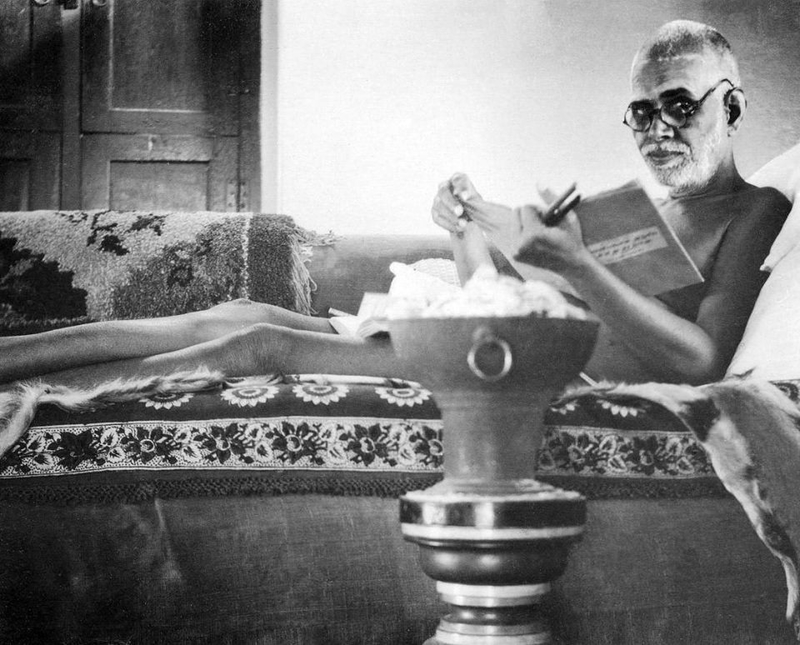 "The question 'Who am I?' is not really meant to get an answer. T
he question 'Who am I?' is meant to dissolve the questioner."
Ramana Maharshi
Sam Harris describe here a very simple way to find the Emptiness : by turning back the attention to the absence of observer.
jlr



Sam Harris: Not at all. Though I think you could be well served if you ever had the opportunity to study the Tibetan Buddhist practice of Dzogchen.

Dan: Joseph Goldstein, who's a friend to both of us, recently put out this supplement to daily practice where he says, "Listen to all the sounds that arise in your consciousness and then try to find who or what is hearing them." I find that when I do that, I'm directed into a space completely different from the one I arrive at when I'm sitting there watching my breath. I'm wondering if that is the kind of shift in attention you're talking about. Is that what you would recommend as a way to bridge the gap you've just described?

Sam: Yes. Looking for the mind, or the thinker, or the one who is looking, is often taught as a preliminary exercise in Dzogchen, and it gets your attention pointed in the right direction. It's different from focusing on the sensation of breathing. You're simply turning attention upon itself—and this can provoke the insight I'm talking about. It's possible to look for the one who is looking and to find, conclusively, that no one is there to be found.

People who have done a lot of meditation practice, who know what it's like to concentrate deeply on an object like the breath, often develop a misconception that the truth is somewhere deep within. But non-duality is not deep. It's right on the surface. This is another way the window analogy works well: Your reflection is not far away. You just need to know where to look for it. It's not a matter of going deeper and deeper into subtlety until your face finally reveals itself. It is literally right before your eyes in every moment. When you turn attention upon itself and look for the thinker of your thoughts, the absence of any center to consciousness can be glimpsed immediately. It can't be found by going deeper. To go deep—into the breath or any other phenomenon you can notice—is to start looking out the window at the trees.

The trick is to become sensitive to what consciousness is like the instant you try to turn it upon itself. In that first instant, there's a gap between thoughts that can grow wider and become more salient. The more it opens, the more you can notice the character of consciousness prior to thought. This is true whether it's ordinary consciousness—you standing bleary-eyed in line at Starbucks—or you're in the middle of a three-month retreat and your body feels like it's made of light. It simply doesn't matter what the contents of consciousness are. The self is an illusion in any case.

It's also useful to do this practice with your eyes open, because vision seems to anchor the feeling of subject/object duality more than any other sense. Most of us feel quite strongly that we are behind our eyes, looking out at a world that is over there. But the truth—subjectively speaking; I'm not making a claim about physics—is that everything is just appearing in consciousness. Losing the sense of subject/object duality with your eyes open can be the most vivid way to experience this shift in perception. That's why Dzogchen practitioners tend to meditate with their eyes open.

Dan: So I would look at something and ask myself who is seeing it?

Sam: Yes—but it's not a matter of verbally asking yourself the question. The crucial gesture is to attempt to turn attention upon itself and notice what changes in that first instant. Again, it's not a matter of going deep within. You don't have to work up to this thing. It's a matter of looking for the looker and in that first moment noticing what consciousness is like. Once you notice that it is wide open and unencumbered by the feeling of self, that very insight becomes the basis of your mindfulness."
30/10/18
Richard Rohr, a christian priest, teaching non-dual contemplation in churches.
jlr
24/10/18
here is an interesting lecture by David Chalmers.
19/10/18
Dialogue with Douglas Harding 1994 in South Africa.
18/10/18
What does that mean to leave without a head ?
by Douglas Harding
Ken Wilber shows us here the difference between religion and spirituality.